Honda Legend (Acura) Auto 2007 SHAWD Petrol 3.5cc new timing belt, Honda service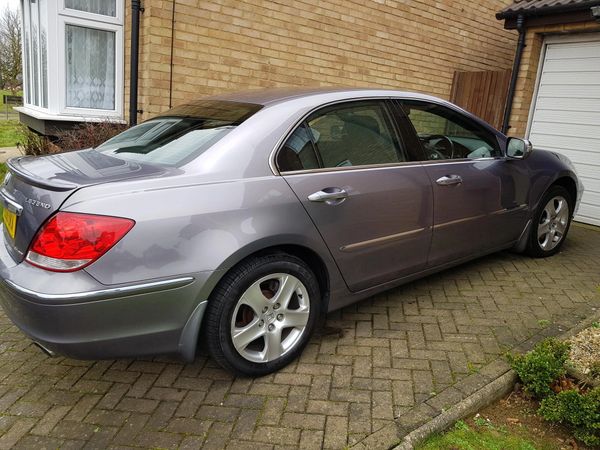 Honda Legend (Acura) Auto 2007 SHAWD Petrol 3.5cc new timing belt, Honda service
Honda Legend (Acura) Auto 2007 SHAWD 
Super Handling-All Wheel Drive
Petrol 3.5cc new timing belt, Honda service records
Let me give you the bad bits so that you have a good picture of what you are buying if interested instead of wasting your time coming to view the car. 
The front grill has some slight fading marks and a small section of the arm rest leather cover is wrinkled but has been preserved and intact - That is just me being fussy about the cosmetic of the car 
Other than this issues the car has been superbly maintained even with 156k mileage on the clock. 
Have had the car for about 4 years with service record from Honda including changing the timing belt , mirrors, ac maintenance, tyres etc. the front upper and lower suspension links cost me close to £1000 when I changed it about 3 months ago. 
Nothing hidden 
Not trying to discourage but road tax on this 3.5 engine beaut is a hefty £586 for the year and parts are not easy to get because a few of the parts are dealer only.  This cars are built for power, the petrol is more economical on higher speed !!
Honda legend is very limited in UK

MOT, documents, V5,  2 keys etc everything is available. 
Check out the YouTube video Click below
Reviews